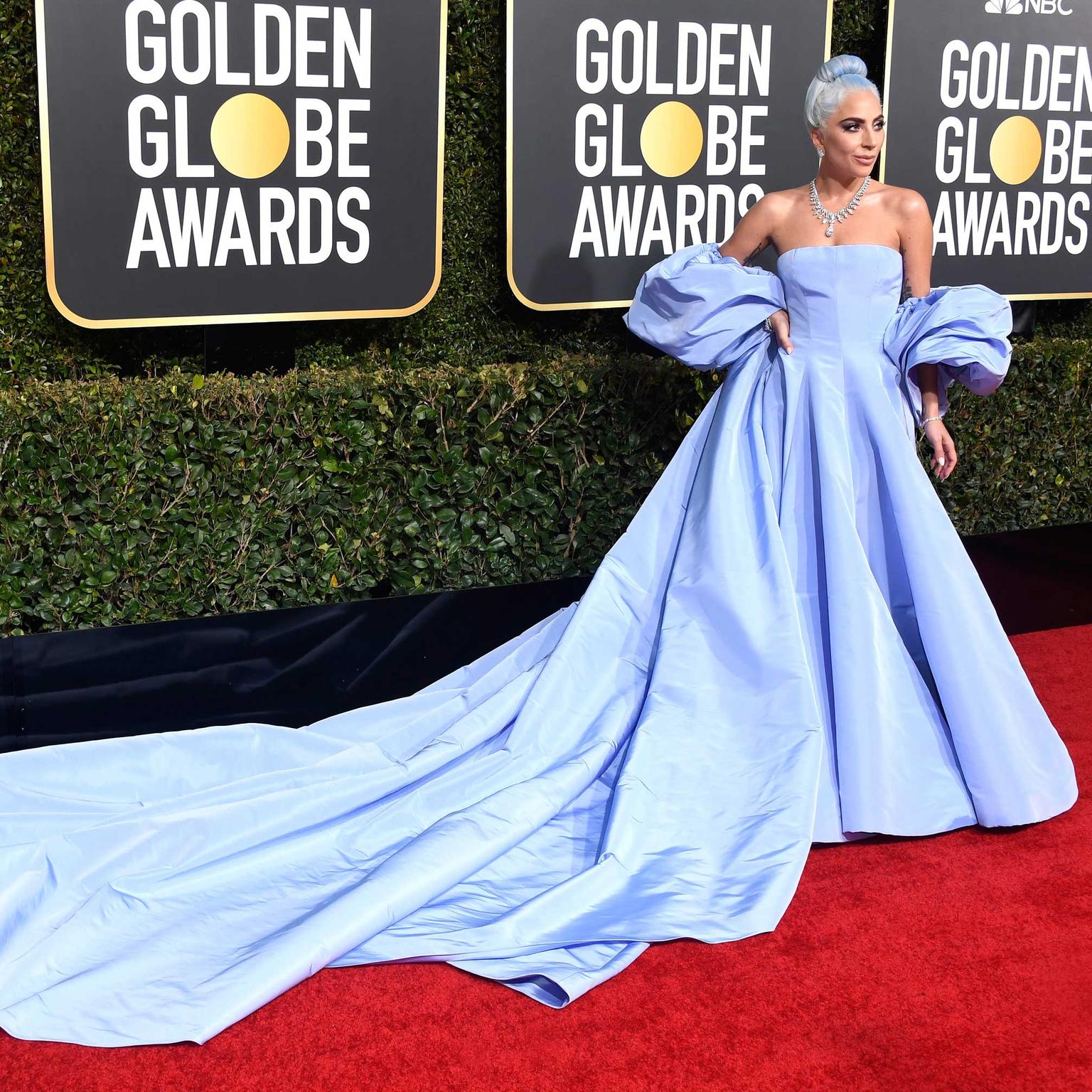 As the first big showbiz event of the year, the Golden Globe Awards is the barometer for the slew of upcoming ceremonies and most importantly the Oscars in February. And here at The Jewellery Editor, it's not just about who wins what award, but more crucially, it is our first chance to see what the jewellery climate might be for 2019. So last night, we were scanning the nominees as they stepped on to the red carpet in Los Angeles to see what we can expect coming over the horizon this year.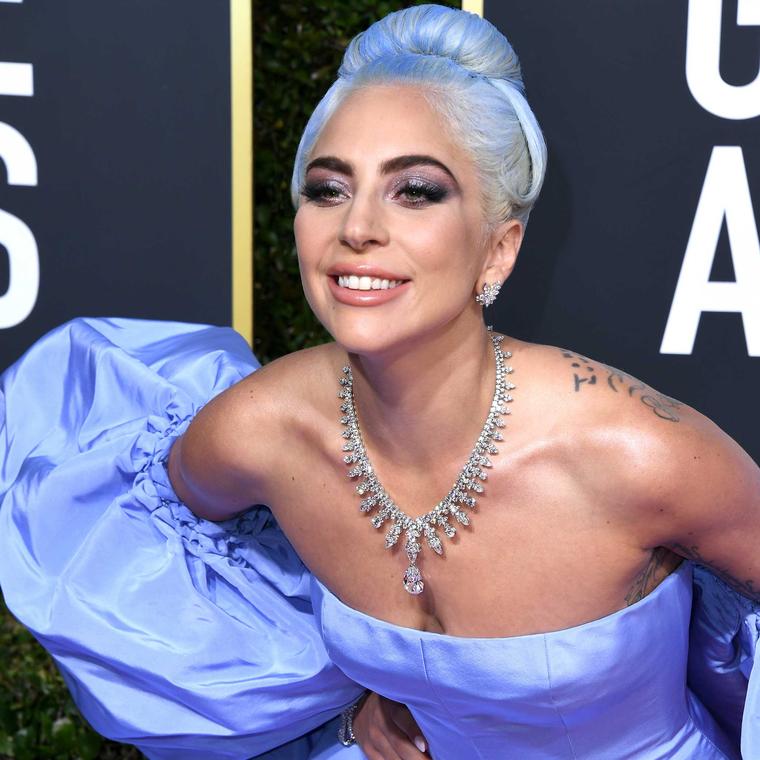 Diamonds dominated the restrained mood of the year paired with sleek and chic gowns : think Charlize Theron's elegantly simple Dior dress with classic diamond earrings from Bulgari. So far we can predict that the mood for 2019 looks conservative in style but big on glamour and high-value diamonds. Some splashes of colour here and there but few stand-out colour gems jewels in sight. 
Undoubtedly star of the evening was Lady Gaga in her majestic Valentino blue gown (above) with billowing sleeves and a train that trailed for meters behind her. Marking a new high point in red carpet jewellery outfits, the stylists Sandra Amador and Tom Eerebout collaborated closely with Tiffany to create the bespoke necklace featuring over 300 diamonds and a 20-carat pear shaped at its heart. Lady Gaga's blue hair added the final touch in this carefully orchestrated paparazzi-pleasing ensemble.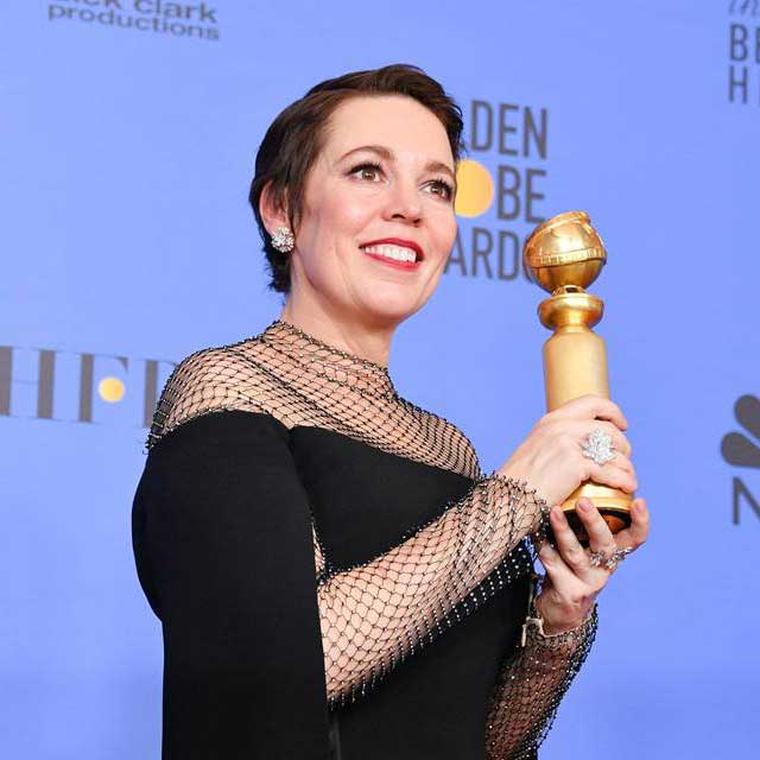 And because we are an English company, we have to make special mention of Olivia Colman (above) who flew the flag for Britain wearing jewels by David Morris of Bond Street and a Stella McCartney dress.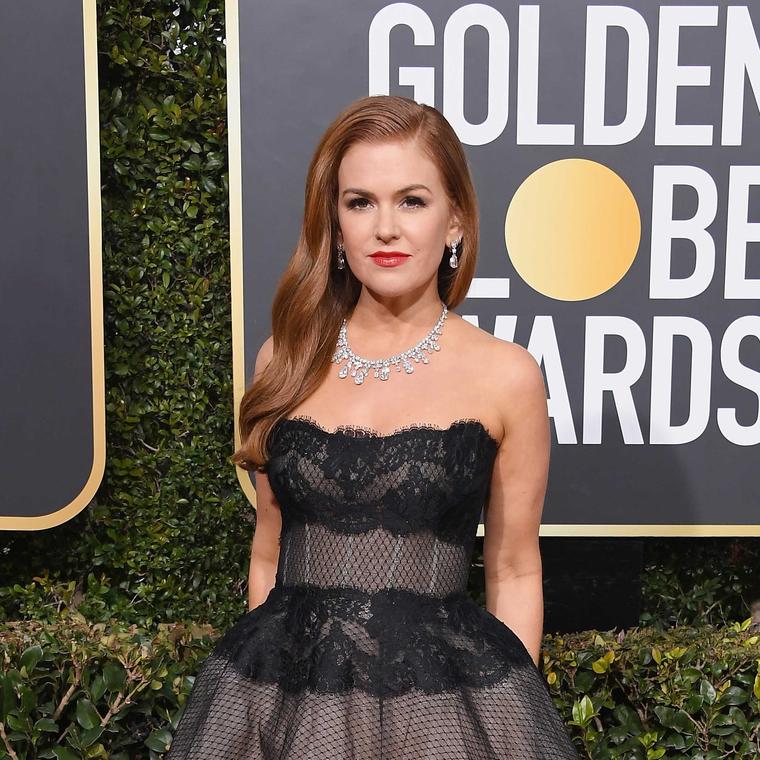 Harry Winston scored a double win with Nicole Kidman, a Golden Globe Nominee for Best Performance wearing the 17.16-carat Harry Winston Draperie Diamond Cluster earrings along with a 37.62-carat Secret Cluster Diamond bracelet and River and Pirouette diamond rings. The New York jeweller's second coup was sure to steal the limelight as Isla Fisher (above), wife of actor Sacha Baron Cohen wore more than $5.5 million of Harry Winston diamonds set in platinum including a 73.55 carats necklace, 8.59 carat earrings and two rings: one of 2.34 carats and the other 6.57 carats. By carat weight alone, this Harry Winston jewellery sighting was sure to make the headlines. Other stars in Harry Winston included Kristen Bell, Alison Brie and Patricia Clarkson.
Since its purchase by LMVH 2011, Bulgari has been hitting hard on the red carpet and this year both Charlize Theron (below) and Lupita Lupita Nyong'o sparkled in Bulgari's finest. We are sure to see more Bulgari jewels at the SAGs and Oscars as Bulgari gains space in the celebrity placement stakes. Laura Harrier and Kiki Layne were two other starlets shining in Bulgari.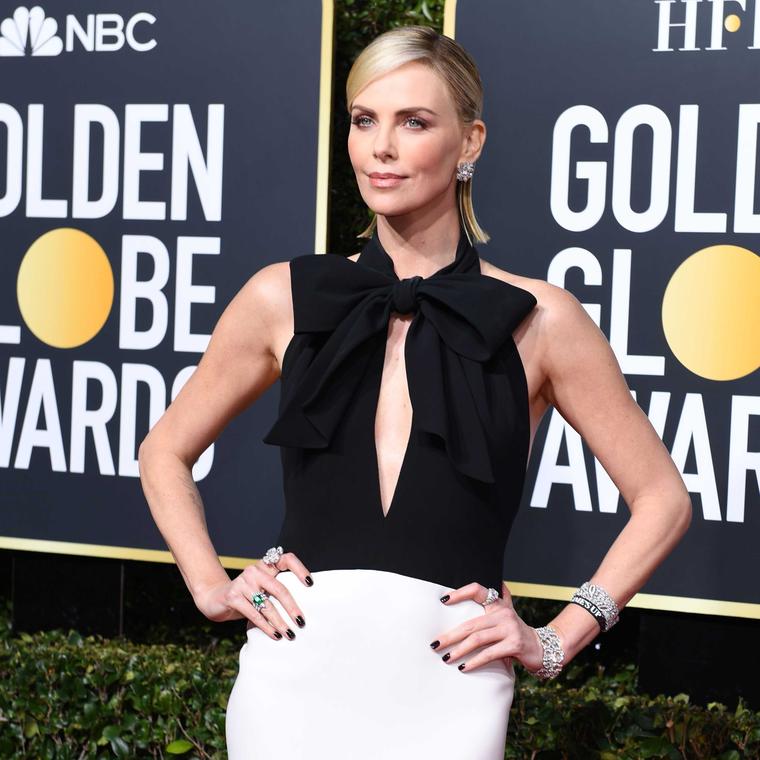 Brand ambassador Jessica Chastain could not wear anything but Piaget and her choice of the colourful Limelight Sunny Side of Life jewellery and an elegant red Limelight Secrets & Lights Ring.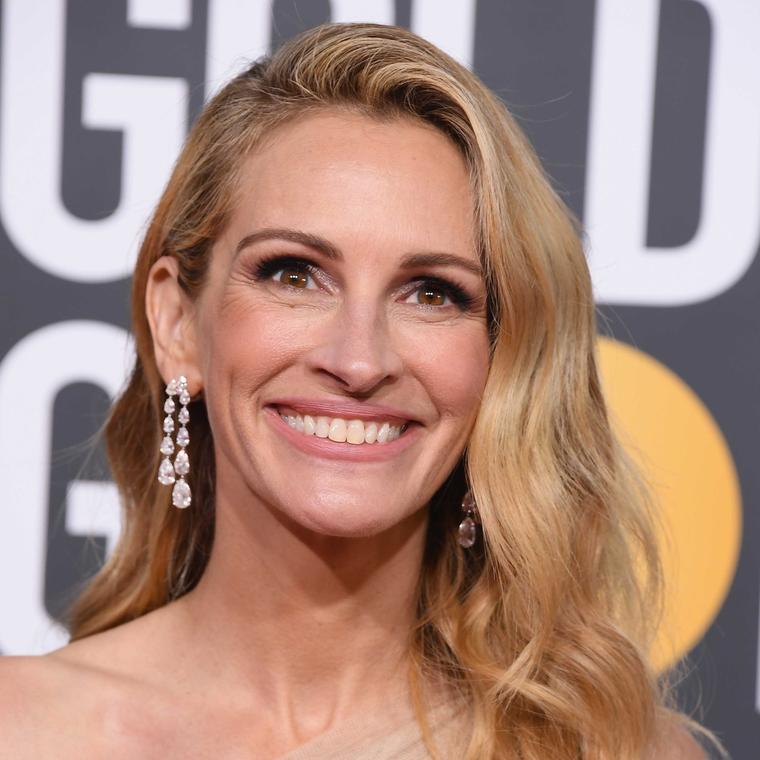 But who was the winner in the jewellery stakes? Probably Chopard who, as expected, walked off with most of the jewellery credits. Julia Roberts (above) nominated for Best Actress in Television Series Drama for her role in Homecoming chose to wear Chopard jewels.  The jewels are part of the 'Red Carpet' collection that the Geneva jewellery house creates each year and Julia Roberts' earrings feature 26.45-carats of pear-shaped diamonds. She also wore various diamond rings, one of which is made of Fairmined gold from the 'Green Carpet Collection' with marquise-cut diamonds. Saoirse Ronan, who presented at the Golden Globes this year, also chose Chopard but shunning the predominant all-diamond look, Saoirse Ronan, picked out emerald and diamond earrings with 34.88-carats of the green stone paired with 21.43-carats of diamonds that struck the right Art Deco note with her simple Gucci sequined shift dress. More conservative in style, Julianne Moore also chose Chopard diamonds to off-set her all-white Givenchy look. Melissa McCarthy and Connie Britton were two other guests who wore Chopard for their Golden Globe evening.
Tiffany created the custom-made Aurora necklace especially to complement Lady Gaga's dramatic Valentino gown with its bandeau neckline and billowing sleeves and train for her Golden Globe appearance.
Also presenting at the Golden Globes, Lupita Nyong'o chose to wear cascading diamond earrings and a ring by Bulgari that looked stunning alongside her Calvin Klein dress. She also work a Serpenti secret watch bracelet in white gold with diamonds and emeralds.